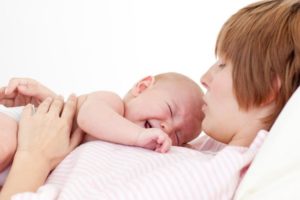 Having a baby that struggles with sleep is hard, really hard.  There is good reason why sleep deprivation has been a form of torture – it is soul destroying and at times, it seems impossible to keep going.
There are a multitude of reasons why a baby may struggle to sleep.  Babies have so much to figure out from the very beginning and for some babies, they have to work really hard to organise and manage themselves – temperature, motor system, gut and nervous system.
It is sometimes possible to know what may be making it hard for our babies to settle, but mostly, it just is.  We can endlessly search for the answer, turn to alternative and unproven solutions, go in search of 'experts', but for a lot of babies, it is just a matter of time and development.
The way we approach our baby's sleep also plays a role.  We can easily interfere and complicate their capacity to manage the transition to sleep, which can have long lasting effects – for them and for us.
Research shows correlations between depressive or anxiety symptoms in pregnancy and an unsettled infant, and a similar effect with postnatal mental health symptoms.
The reverse is also true.  Parents of an unsettled baby are more likely to develop anxiety or depressive symptoms themselves – which perversely, leads to difficulty with their own sleep – even on the rare occasions that the baby finally sleeps.
At the Elizabeth Clinic we have brought together a team of clinicians who can cover all the possible contributing factors – infant specialist paediatrician, GP Lactation consultant, Early Parenting and Infant Mental Health Specialist and adult mental health clinicians.
Together, the puzzle of infant sleep problem can be addressed, the treatable causes ruled out and a way forward can be found….. until that special day, when everyone in the family can go to bed, feeling confident that a good nights sleep is ahead of them.